The Site
The site is a family owned and run site, so still maintains a cosy, friendly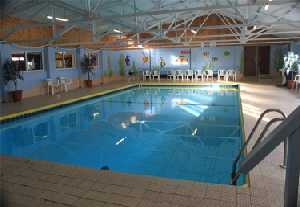 atmosphere.
If you don't feel like going far or it's not a day to sun bathe, take advantage of the swimming pool on site. While the children are happily swimming, Mum and Dad can take advantage of the spa- bath and sauna.
There is also a games room onsite with a pool table for those "I'm bored" moments we all get with our children.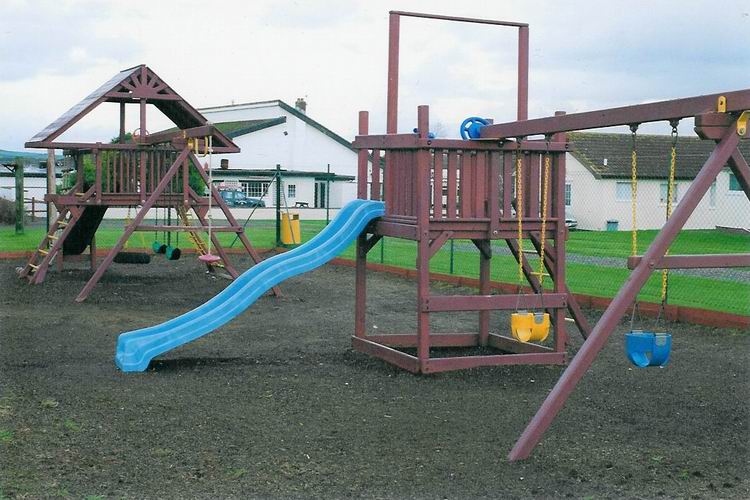 If the children are needing to burn off some of that energy, they can walk to the on-site, enclosed playground.
A family run chip shop has opened just by the entrance to the site. brilliant for those lazy days.
If you forgot those all important essentials, or would just like a freshly baked loaf, the shop is just by the entrance to the site. They do wonderful, home-made pasties and pies too.
When you arrive at the cottage you will find a binder and box file full of places to visit and things to do.
The facilities you can find on site for you to use are:
Heated indoor swimming pool Spa bath

Sauna

Games room with a pool table and amusements

Children's playground

Launderette

Well stocked shop

Hairdressers

Disabled facilities in the pool area

Doctors surgery

Visiting Physiotherapist

Dogs welcome.

Family run chip shop

please note the pub within walking distance is closed

at the moment.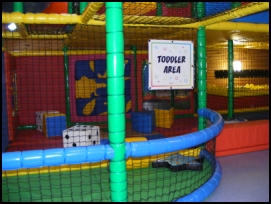 TUMBLE TOWN
Indoor soft play area
for children under 11
years
.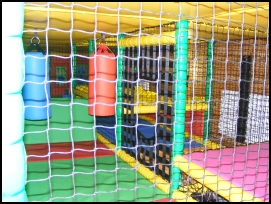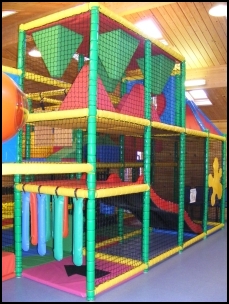 * Children must be supervised by an adult..